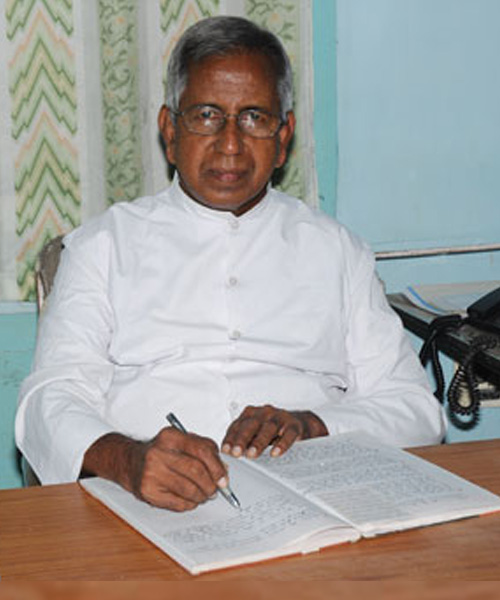 Fr. N. GERARD
FOUNDER & DIRECTOR
Welcome to
Destitutes And Leprosy Patients Rehabilitation Trust
FORMATION
On 8 December 1990, Rev. Fr. N. Gerard along with P. Krishnan and C.K. Logadoss founded the trust, Balaramapuram Leprosy Patients Rehabilitation Trust (BALPART) that was declared and registered as a Public Charitable Trust on 26 December 1997 in India. The office was located at Balaramapuram Leper Colony, Villivakkam, Chennai 600 049, South India. Rev. Fr. N. Gerard (Managing Trustee),other members of the trust are Mr. C.K. Logadoss, P. Krishnan, S. John Bosco and M. Vincent Simon.
Read More
PRINCIPAL OBJECTS
To provide the basic necessities of life and to rehabilitate the leprosy patients and families such as,
Providing small, simple brick houses for the families
Educational facilities for the children of the leprosy patients
Medical relief facilities
Adequate and nutritional food
Destitutes And Leprosy Patients Rehabilitation Trust
Our Services
DONATION
Account Name: DESTITUTES AND LEPROSY PATIENTS REHABILITATION TRUST
Account Number: 40117317419 (FCRA SAVINGS ACCOUNT)
Branch Code: 00691
SWIFT Code: SBININBB104
(Donor, when making a remittance, is requested to mention the purpose for which the contribution is being made - like Charitable contribution)

You may join hands with us in the care of the poor and abandoned aged people
Destitutes And Leprosy Patients Rehabilitation Trust
Events
Get In Touch
DIVINE MERCY HOUSE
POST BOX NUMBER 4, GRANT LYON, VISHNU NAGAR,
REDHILLS, CHENNAI 600052.
044 32416001
ngerardsdb@gmail.com | jacquelineputhota@yahoo.co.in
Location